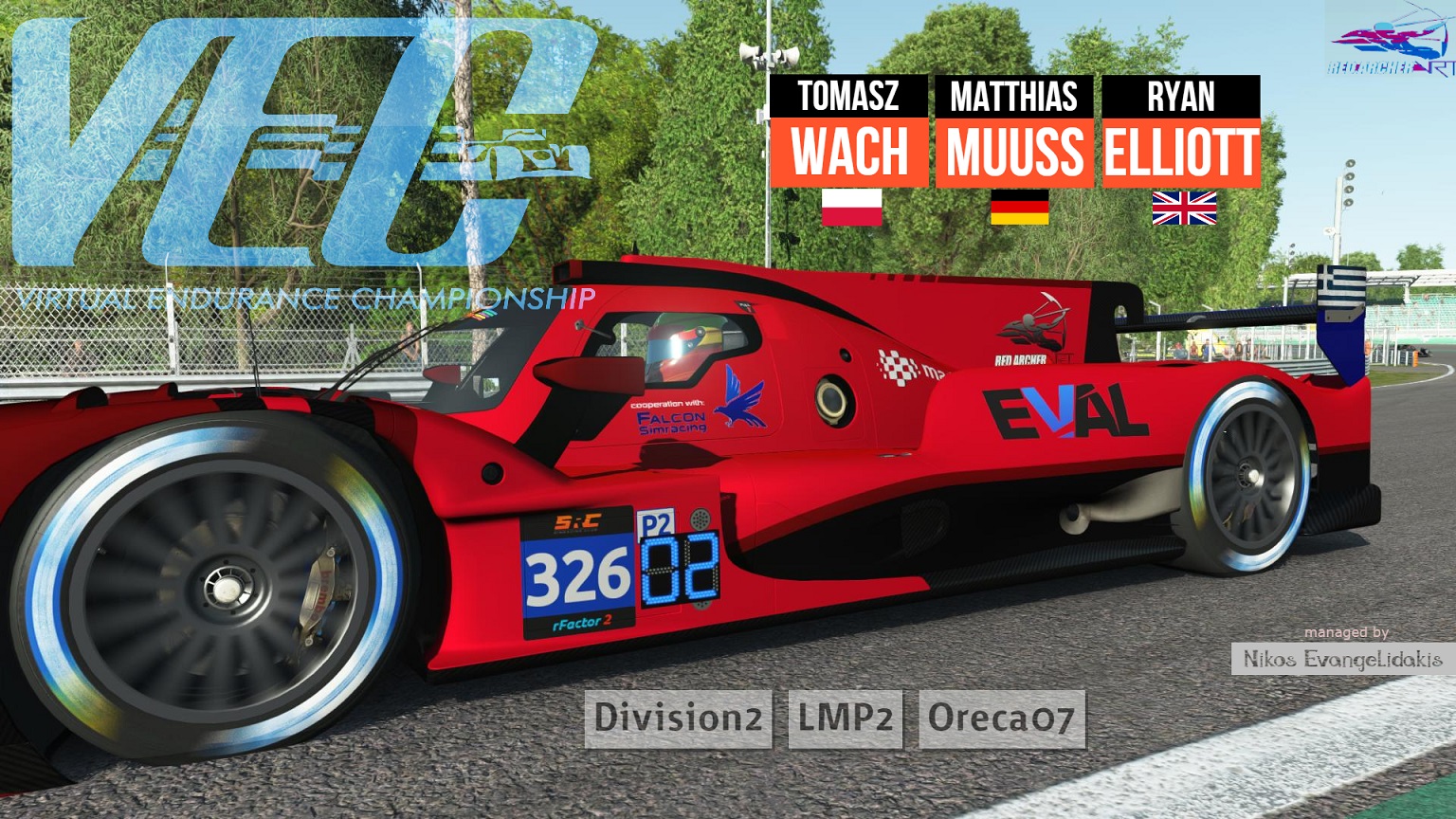 Red Archer Virtual Racing Team is extremely happy to announce the entrance to Simracing.club Virtual Endurance Championship season 14 !!
After the first promising experience with Endurance races at VMG championship the big plan was the participation in such a  competitive and world wide prestigious championship.
After the pre-season test races at Spa and Monza the team displayed enough skills and consistency to get the ticket for Division 2 and compete against highly ranged drivers and teams.
Drivers for this journey will be:
Tomasz Wach, the Polish ace that carried the team on his shoulders to D2 and had worked again with Red Archer at VMG

Matthias Muuss, the German experienced endurance driver that also drives for the team at GPVWC Superleague

Ryan Elliott, the British real life racer that only drivers selected simracing events
On behalf of Red Archer VRT, big thanks to VEC management for the opportunity and we wish for a fun and successful season.